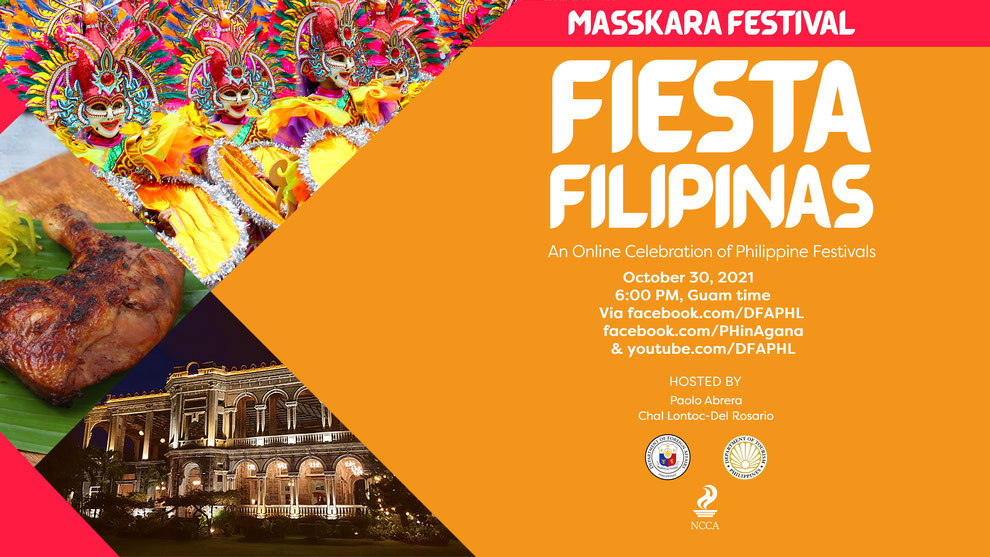 ---
From facemasks to full masks, join the Department of Foreign Affairs  and the Department of Tourism on a virtual celebration of the dynamic Masskara Festival of the City of Smiles, Bacolod City on this special episode of #FiestaFilipinas! Celebrate the MassKara Festival with us virtually on 30 October 2021, 4:00 p.m. (PST) | 6:00 p.m. Guam time via the official DFA Facebook and YouTube channel (@dfaphl). 
Borne from a tragic disaster in the 1980s, the Masskara Festival was started by the people of Bacolod City to uplift the spirits of the locals. It is a declaration of the people that they will rise and survive the challenges and tragedies that they are facing, showing their resilience and tenacity. Together, "Kari sa Bacolod, Dala sang Maskara!" (Come to Bacolod, bring a Mask!) and let's rise together from this time of uncertainties.
--
"Fiesta Filipinas: An Online Celebration of Philippine Festivals" is a project of the Department of Foreign Affairs in partnership with the Department of Tourism, and in cooperation with the National Commission for Culture and the Arts. The project aims to introduce and showcase Philippine festivals, culture, and traditions to our global audience and invite them to the country when conditions are more favorable.
#FiestaFilipinas
#CulturalDiplomacy