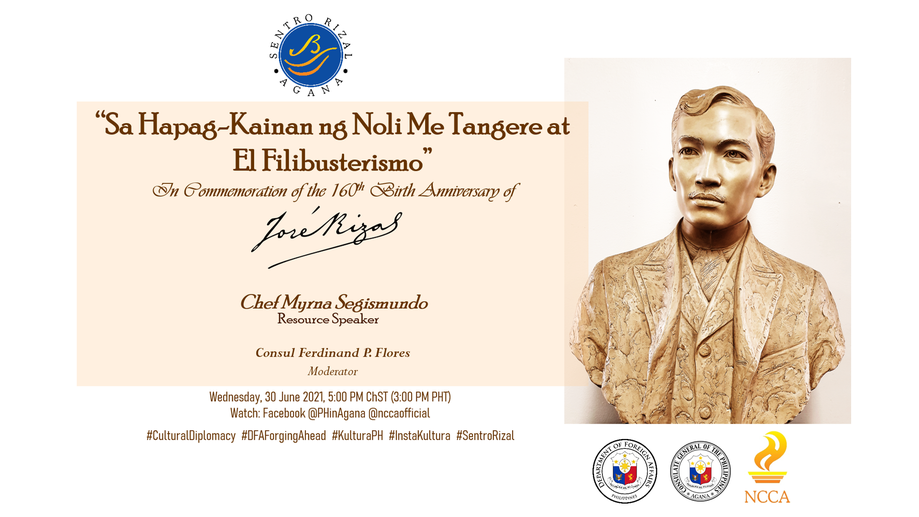 ---
30 June 2021, Agana, Guam - The Philippine Consulate General in Agana, Guam commemorated the 160th Birth Anniversary of Dr. Jose P. Rizal with a flag raising and wreath-laying ceremony on 19 June 2021, and a virtual lecture, "Sa Hapag-Kainan ng Noli Me Tangere at El Filibusterismo" with renowned Filipino culinary master-mentor Chef Myrna Segismundo on 30 June 2021.  
Sitting before a table laden with local fruits and vegetables, a tureen of chicken tinola, tablea de batirol and  traditional Filipino pastries galletas, otap and biscocho, Chef Segismundo offered interesting insights on Filipino food prepared during the time of Rizal including what would have been some of Rizal's favorite food and shared her thoughts on the mention of some of these food items in Rizal's novels and other writings.   She also imparted important lessons in the importance of taking pride in and preserving Filipino food history and culture, and ended her presentation with the famous quote of French epicure and gastronome Jean Anthelme Brillat-Savarin, "Tell me what you eat and I will tell you what you are."
Consul General Patrick John U. Hilado delivered the welcome remarks for the event while  Designated Supervising Officer for Administration Mr. Bernan Corpuz delivered the remarks on behalf of the National Commission on Culture and the Arts (NCCA).  Consul Ferdinand P. Flores introduced the resource speaker and moderated the question and answer portion of the event. 
Discover the food mentions in the Noli and El Fili and watch the lecture replay via Facebook @PHinAgana, and Youtube @nccaofficial.
###
Follow @PHinAgana on Facebook, Instagram, and Twitter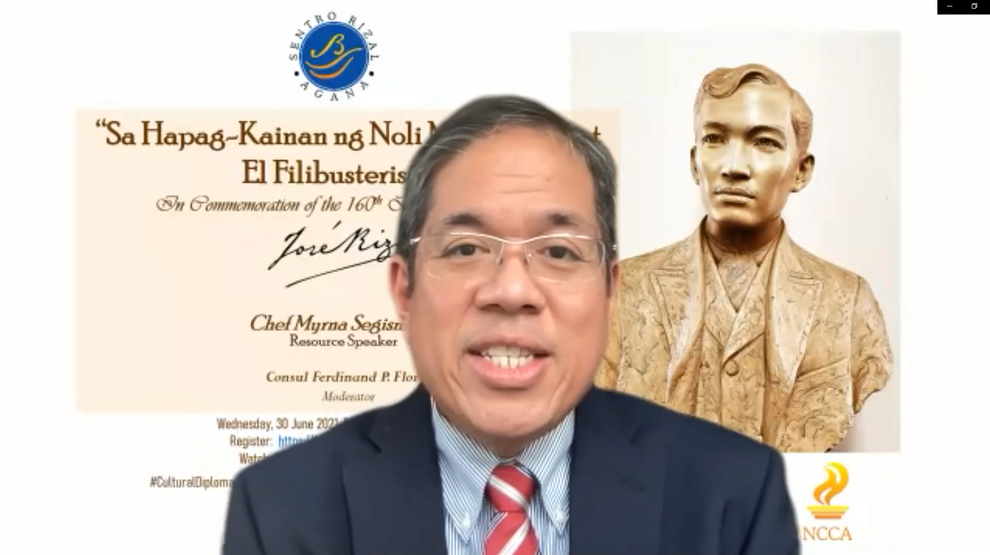 Consul General Patrick John U. Hilado delivers his welcome message during the online lecture, "Sa Hapag-Kainan ng Noli Me Tangere at El Filibusterismo", 30 June 2021.   (Screenshot: Agana PCG)
---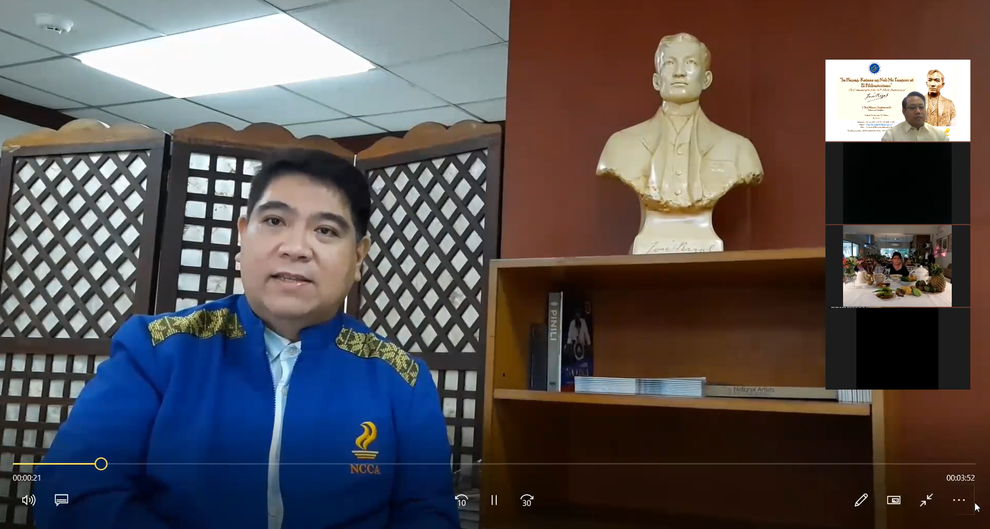 Designated Supervising Officer for Administration Mr. Bernan Corpuz delivers remarks on behalf of the NCCA Chairman and Executive Director during the online lecture, "Sa Hapag-Kainan ng Noli Me Tangere at El Filibusterismo", 30 June 2021.   (Screenshot: Agana PCG)
---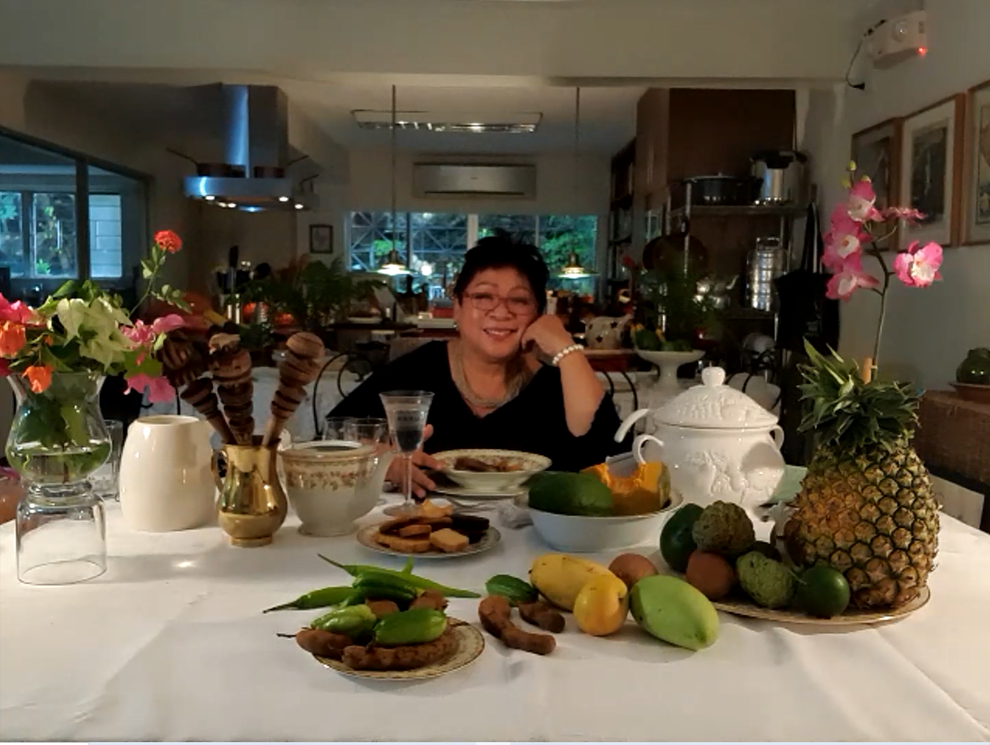 Chef Myrna Segismundo delivers her lecture, "Sa Hapag-Kainan ng Noli Me Tangere at El Filibusterismo," 30 June 2021. (Screenshot: Agana PCG)