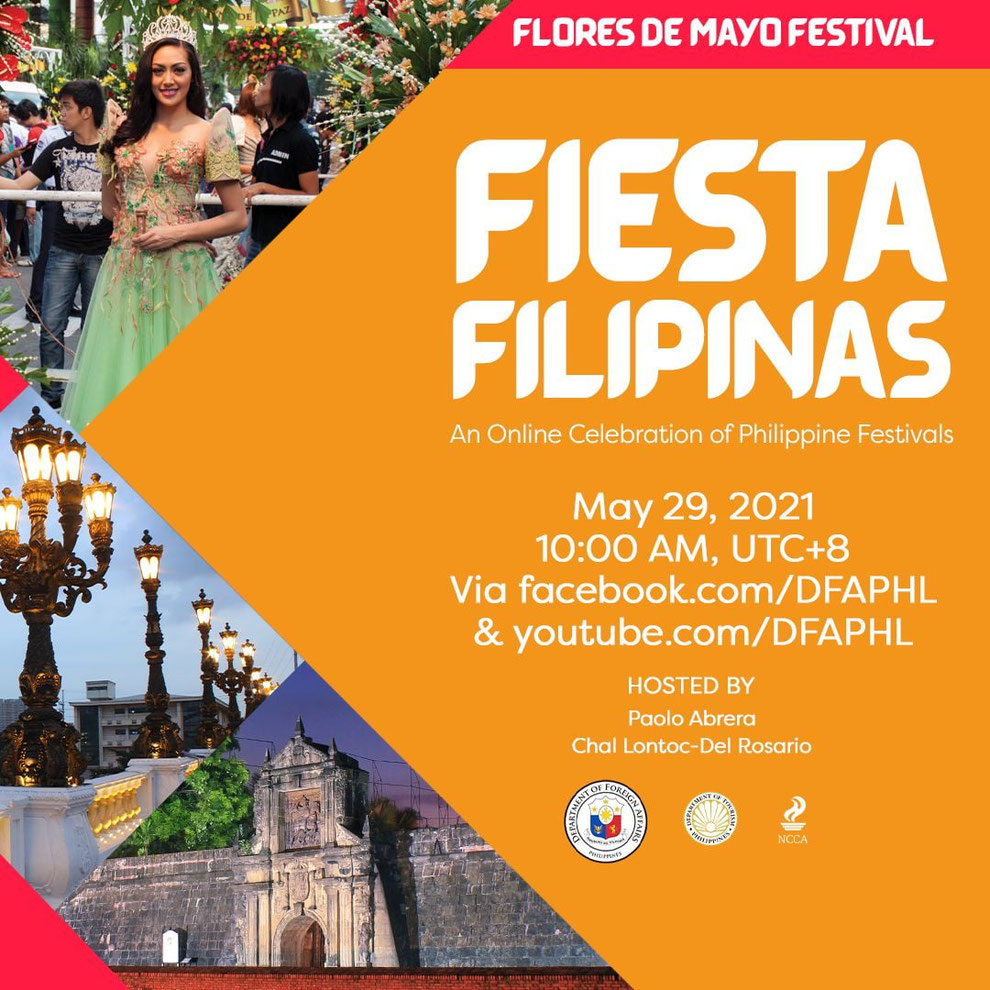 The flowers of May are in full bloom! Bask in the summer sun and enjoy the vibrance of Filipino talent and creativity as the DFA and its Foreign Service Posts take you on a virtual tour to see the magnificent Manila on this episode of #FiestaFilipinas on 29 May 2021, 10:00 a.m. (PH time/ 12:00 noon Guam time).
The fifth leg of Fiesta Filipinas will showcase the annual Flores de Mayo festival held all over the country every month of May. Through the "Santacruzan," which is the parade held during this festival, you can witness the beauty and grace of the community as Filipinos are not only able to show their devotion but also their artistic flair through the intricately designed gowns and parade decor.
The virtual tour brings you to the country's capital, Manila, wherein the old meets the new in the city where continuous reinvention and restoration brings out the beauty and history of the city.
--
The "Fiesta Filipinas: An Online Celebration of Philippine Festivals" project is a six-part, multi-format online event series from December 2020 until June 2021, which will simulate the experience of a festival through a combination of live and pre-recorded videos and live workshops and activities. The project aims to introduce and showcase Philippine festivals, culture, and traditions to our global audience and invite them to the country when conditions are more favorable.
The project is organized by the Philippines' Department of Foreign Affairs and Consulate General in Agana, in cooperation with the Department of Tourism and National Commission for Culture and the Arts.
#FiestaFilipinas
#CulturalDiplomacy