PRR-2021-011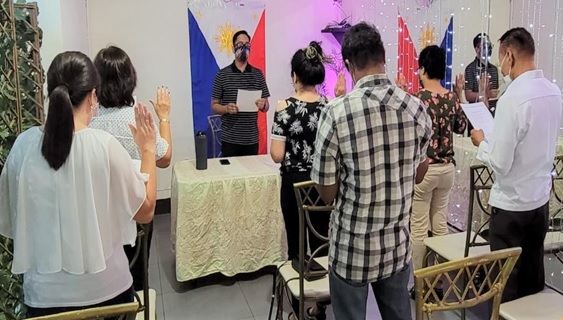 19 April 2021, Agana, Guam – Agana PCG's Consular Team that travelled to Saipan, CNMI on 12 March 2021 has completed the 32-day mobile consular outreach (excluding the mandatory 6-day facility quarantine) from 18 March to 18 April. Total consular services rendered reached 3,100 -- 97% or 3,012 were for passport services; with another 57 clients reacquiring/retaining Philippine citizenship; and the rest for civil registration and notarial services. 
The consular team spent the last three service days in Tinian, from afternoon of 16 April to noontime of 18 April, and produced the following outputs: 159 passport services, 17 notarial services, 9 civil registration, and 5 dual citizenship.
The United Filipino Association in Tinian led by its president, Mr. Rodney Cabarles, provided support to the consular team.