PRR-2021-009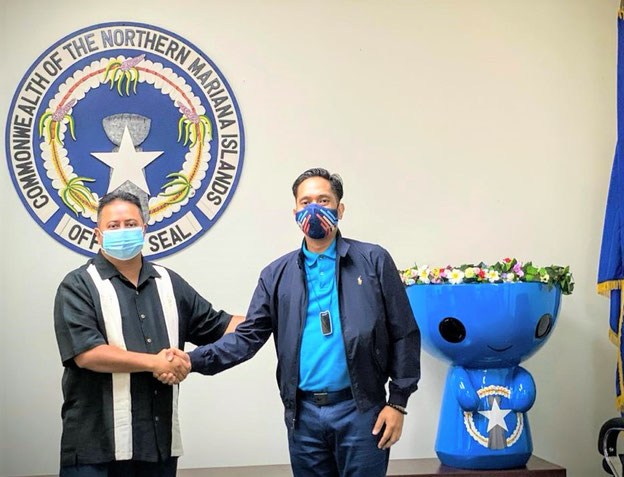 01 April 2021, Agana, Guam – The Philippine Consulate General in Agana, Guam deployed a 5-person Consular Mission to CNMI to mount the longest (18 March to 18 April) and largest (targeting to serve at least 3000 clients) outreach in its history.  
The team led by Consul Alex Vallespin will render assorted urgent consular services to more than 3,000 clients in Saipan and nearby islands, including assistance to nationals, and conduct coordination meetings with Filipino Community leaders and official engagements with Philippine Honorary Consul Eli Arago and local executives in CNMI.        
The 30-calendar day Consular Mission is the longest and largest ever mounted by the Consulate in its 69-year history, and possibly in the history of the Department of Foreign Affairs.  The Consular Mission, in coordination with the office of the Honorary Consul and FilCom leaders, will address predominantly work-related concerns exacerbated by the current pandemic restrictions such as passport applications and civil registry for work visa renewal purposes.  
Consul Alex O. Vallespin leads the team composed of Mr. Jermyn Julius R. Checa (Passport Officer), Mr. Fritz Gerald A. Fernandez (Consular Assistant-Passport), Ferdinand E. Villamor (Consular Assistant- Other Consular Services), and Ms. Ellen P. Morco (Collecting Officer).
The Team arrived in Saipan on 12 March and proceeded directly to the government facility for the 6-day mandatory quarantine and COVID-19 testing. Consular services delivery commenced on 18 March. 
As of 31 March, a total of 1,310 clients availed of passport services while 51 applied for dual citizenship.