PRR-2020-019-HMFC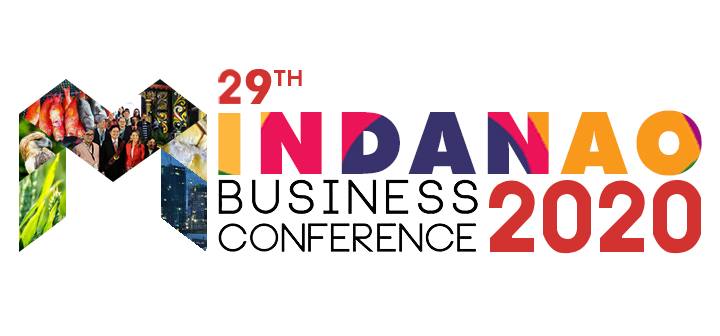 11 September 2020, Agana, GU - The 29th Mindanao Business Conference (MinBizCon) 2020 themed, "Mindanao: Journeying to the New Normal," was held via Zoom on 10-11 September 2020.
The MiniBizCon is an annual event organized by the Philippine Chamber of Commerce and Industry (PCCI) that aims to create a venue for discussion of both economic concerns and opportunities that eventually leads to policy actions for the development of Mindanao. The two-day online conference, with President Rodrigo R. Duterte - himself a Dabawenyo - as the guest-of-honor, was hosted by the Davao City Chamber of Commerce and Industry, Inc. (DCCCII), considered as the premier chamber of commerce in the Davao region. Session topics were:  
Building a Resilient Agriculture Sector in Mindanao
Levelling Up Mindanao's Manufacturing Sector
Tourism Road Map under the New Normal
Innovation & Digital Economy
The event will be followed by online meetings and webinars in October 2020 with the following schedules and topics:
October 01: Innovation: Key to Mindanao's New Normal
October 09: Balik-Probinsya, Bagong Pag-asa (BP2)
October 16: Ease of Doing Business - Anti-Red Tape Authority (ARTA)
October 23: Opportunities in the Marine Industry for Asia
October 30: Export Opportunities for Agri Products
Mindanao is the second-largest island in the Philippines, after Luzon. Located in the southern region of the archipelago, the 2010 census reported that the main island had a total population of 20,281,545 people, while the entire Mindanao island group had an estimated population of 25,537,691 (2018). The National Economic and Development Authority (NEDA), in its Mindanao Strategic Development Framework 2010-2020, cites that the region is considered the country's food basket, supplying over 40 percent of the country's food requirements and contributing more than 30 percent to national food trade. It is also the country's major producer of rubber, pineapple, banana and coffee.
The Philippine Statistics Authority also reports that the Davao Region ranked 5th with 4.4 percent contribution to the country's total GDP, making it the biggest economy among the regions in Mindanao in 2018.
Or you may use our Business Query Contact Page if you have any specific questions about economic and  investment opportunities in Mindanao.