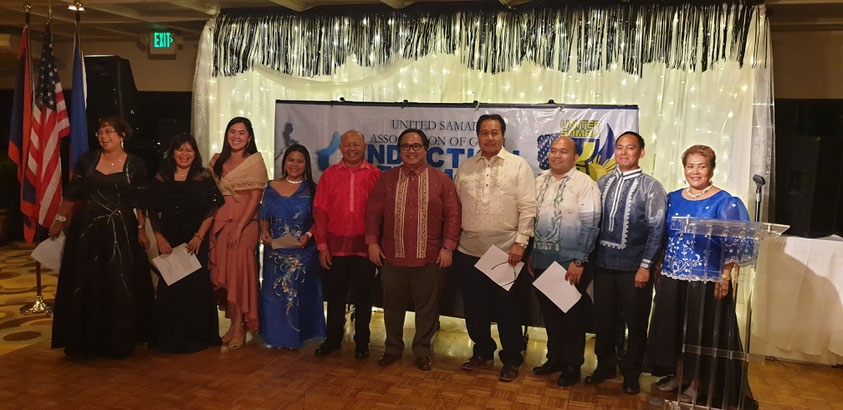 27 January 2020, Agana, GU - Consul Mark Francis C. Hamoy, Acting Head of Post of the Philippine Consulate General in Agana, attended the induction of the new set officers of the United Samar Association of Guam (USAG) on 27 January 2020 at the Bayview of the Guam Reef Hotel.
Consul Hamoy, who was also the guest speaker, administered the oath of office for the new officers and Board of Directors of USAG headed by its President Mr. Joe Casin and Vice President Mr. Danny Laborte.
In his brief remarks, Consul Hamoy thanked USAG for fostering camaraderie among Filipinos residing on Guam who trace their roots back to the island of Samar. He also encouraged USAG to ensure that the next generation remains aware and connected to their Filipino heritage.
Officers and members of USAG also performed Kuratsa, a  traditional Waray dance that is said to depict the flirtatious interaction between the rooster and the hen during courtship.
With its goals of fostering fellowship, camaraderie, and providing mutual support for the general well-being of its members, the United Samar Association of Guam (USAG) was started in 1990 by a group of families who migrated to Guam from the island of Samar.
---
---