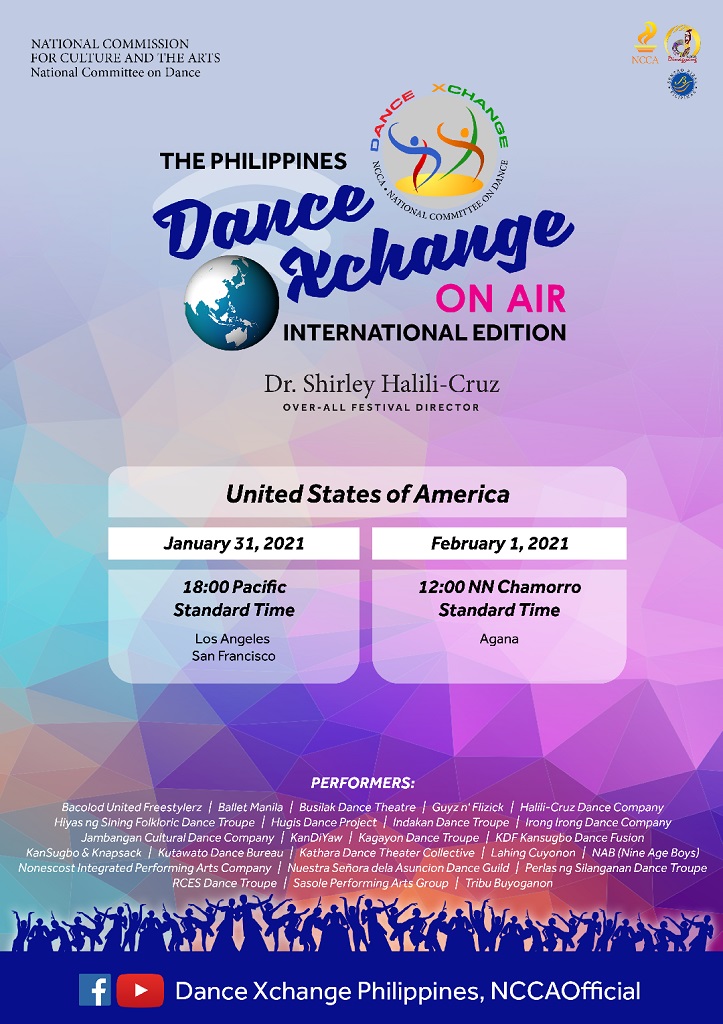 26 Shows.  260 Dance groups.  3,000 Dancers.
Save the Date: Monday, 01 February 2021, 12:00 NN Guam time for  a select episode of "The Philippines Dance Xchange on Air International Edition" which will be streamed live on the Philippine Consulate General Facebook page @PHinAgana
"Dance Xchange on Air" is a project of the the National Commission for Culture and the Arts (NCCA) National Committee on Dance led by its Chairperson and Overall Festival Director, Dr. Shirley Halili-Cruz, in partnership with the Philippine Department of Foreign Affairs and Sentro Rizal from the different parts of the world.   The project features various dance groups from different parts of the Philippines and brings light to the current challenges faced by artists during this time of pandemic.  
Watch the event teaser below and learn more on the NCCA's Facebook page
---