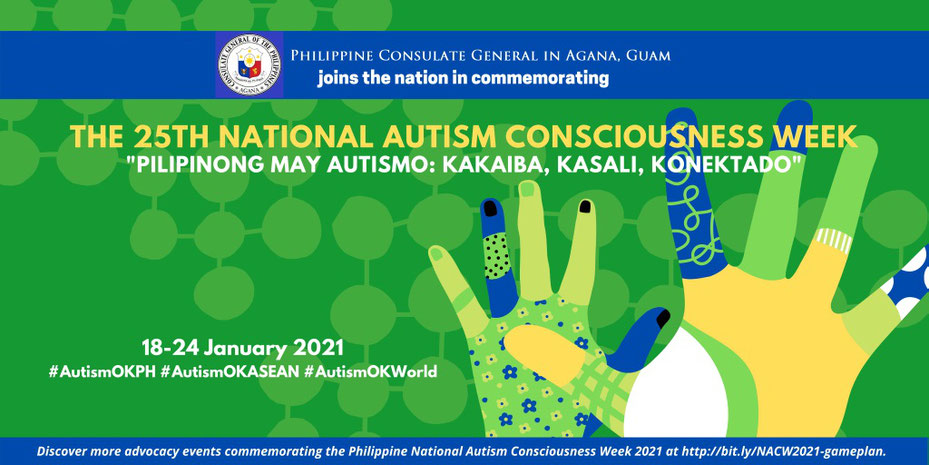 18 to 24 January 2021 marks the observance of the 25th National Autism Consciousness Week pursuant to Proclamation 711 of 1996 signed by President Fidel Ramos.
The theme adopted for this year is "Pilipinong May Autismo: Kakaiba, Kasali, Konektado" which intends to further 1) societal awareness on the uniqueness of Filipinos on the spectrum; 2) inclusive development in human rights, education, employment, media, among others; and 3) individual self-awareness, self-expression and feeling of belonging to a compassionate society.
The Philippine Consulate General in Agana, Guam joins the nation in inspiring acceptance, accommodation and appreciation of persons on the autism spectrum in society.
#AngelWalk2021
#AutismOKPH
#AutismOKASEAN
#NACW2021
#NACWat25
Watch the Autism Society of the Philippines' 1 Pangako by Rheyn:
---