CGA-2020-019-HMFC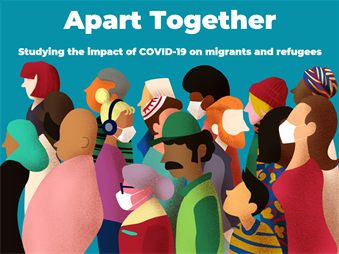 The World Health Organization (WHO), across its regional offices, the United Nations (UN) System and a consortium of research centers led by Ghent University (Belgium) and University of Copenhagen (Denmark), has launched an online survey called ApartTogether, a global study which aims to better understand the psychosocial impact of the COVID-19 pandemic on refugees and migrants.
The results of the survey will be used to inform and guide governments and organizations on how they can better support refugees and migrants during and after this global health crisis.
The Philippine Consulate General in Agana (Guam) encourages Overseas Filipinos who fit the profile of the above-mentioned target respondents in Guam, the Commonwealth of the Northern Mariana Islands (CNMI), the Republic of Palau, the Federated States of Micronesia (FSM), and the Republic of the Marshall Islands (RMI) to respond to the survey, which is also available in Filipino.
The target respondents are: 1) Filipinos who have migrated to other countries including their Philippine-born children aged 16 years old and above; and 2) Filipinos working in other countries, OFWs, including those who have lost jobs and those stranded due to the COVID-19 pandemic. The responses will ensure that the situation of Filipinos will be considered by policy- and decision-makers when formulating programs that address the COVID-19 pandemic and its impact on migrants and refugees.
More details about this global study can be obtained by clicking on the following links:
Please share this announcement with your friends and colleagues on your social media platforms.